New Technology Requests - Online Learning Systems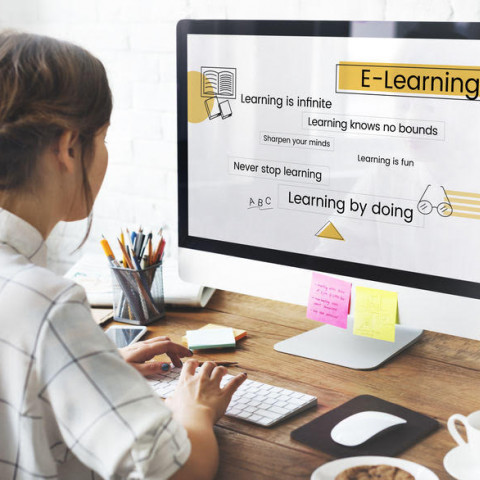 This school year brings us unprecedented challenges managing education, it's not the first time schools have been through a lock down but it is a first in this era of online technology.
Each year we provide management, staff and students' new web based solutions that allow them to work through challenges easily, though some are now in more demand than others.
One key web based technology of particular interest is the Online Learning Management Systems (LMS).
For many years we have been providing learning managements systems to the tertiary sector where complete modules are built to assist students with e-learning, project learning, distant learning and examinations.. These LMS's provide management, staff and students new web based solutions that allow them to spefic education online..
What is a LMS
The LMS is a software application system where you can build educational courses, training programs and development programs .The system is set up for administration, documentation, and tracking, reporting even producing certificates on completion.
With students often at different stages of learning, in remote locations, or are required to be on leave or just unable to attend school due to many different circumstances, they often miss out on vital learning. Once set up, a LMS provides a platform that allows these students facing accessibility challenges with the ability to keep up with the curriculum and class work, via a user friendly, easy to use interface.
LMS's (Online Learning Management Systems) provide the tools to deliver online programmes. For many years these have mainly been used in the tertiary institutions for specialised subjects and courses and not widelyrequested tby all levels.
The biggest task has traditionally been the time consuming exercise of creating the programmes and the associated content that they will deliver. This can often be over thought and most feedback is that it is best to not try and replicate a whole curriculum and just keep it short and simple with questionaires and reading programmes and even video reviews adding a much welcomed dynamic to learning that can fill the gaps when active participative learning is not available.
Technology has made it quick and easy to provide learning options, support and grading with simple learning management systems.
All our web developments have modules available to build online programmes so please feel free to discuss anything you wish to explorer or deploy.
If you want to enrich your school websites with learning systems please get in touch via the contact form available here.